Place: Tashkent, Uzbekistan
Date: 11 May 2022
Participants: academic and administrative staff, doctorates and students and Representatives of higher educational institutions (HEIs).
The event "Testimonials of Uzbekistan Erasmus + CBHE project participants" was held at the National University of Uzbekistan. In their presentations, the members of the current DECIDE project team noted the work being done on the Erasmus + projects, the equipment received in the framework of the project, the need to increase their capacity through training, and the importance of foreign experience.  The local coordinator of the DECIDE project Sherzod Gulomov participated in the event and presented on the topic  "Implementation of CBHE DECIDE: Developing services for Individuals with Disabilities project in Uzbekistan". He explained the role of the DECIDE project in Uzbekistan and exposited the DECIDE Curriculum modules developed during the project in Higher educational institutions of the Republic of Uzbekistan.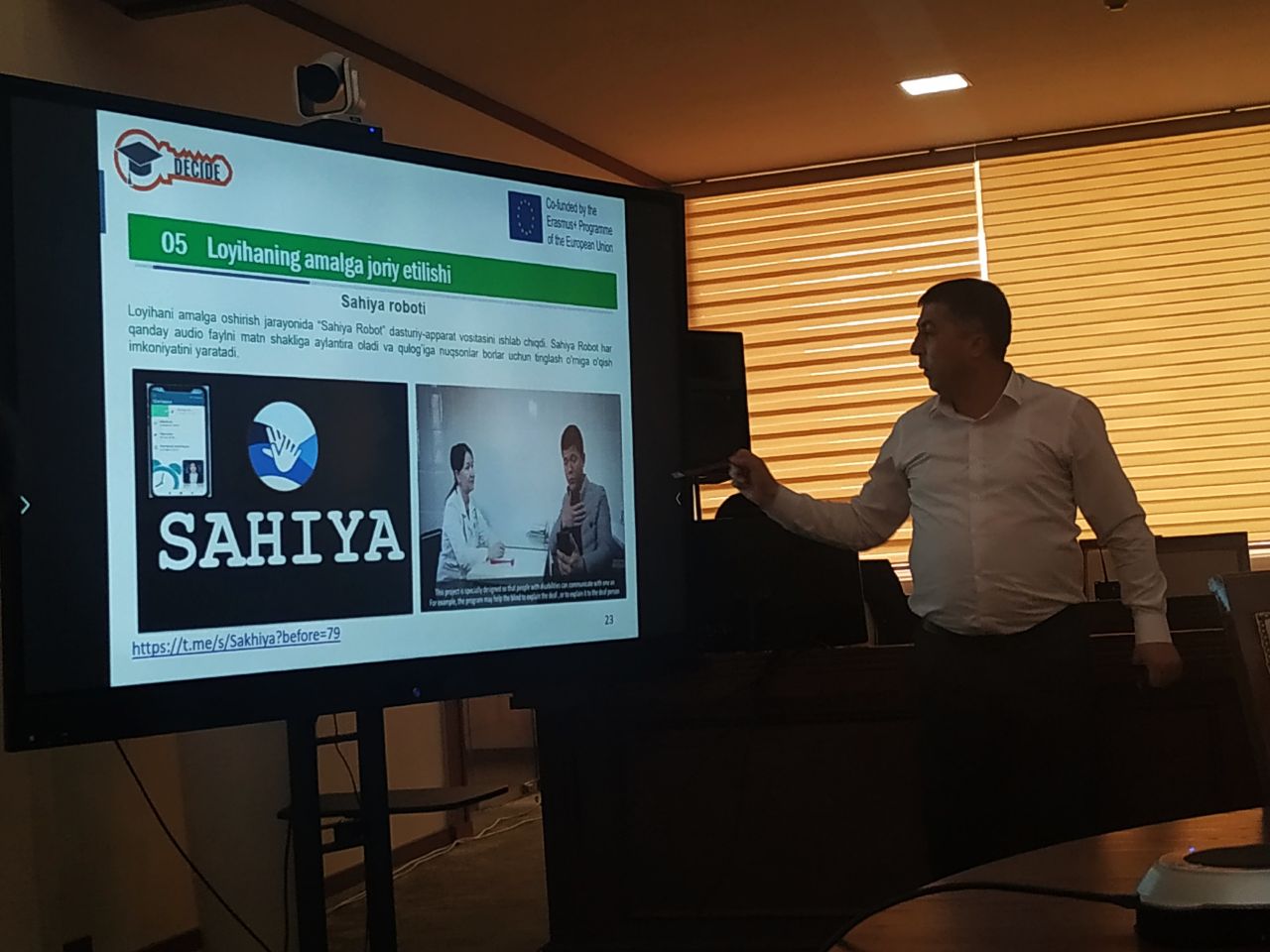 DECIDE project contact person Sherzod Gulomov pictured at Tashkent University of Information Technologies named after Muhammad al-Khwarizmi
DECIDE project contact person Sherzod Gulomov pictured at Tashkent University of Information Technologies named after Muhammad al-Khwarizmi