Between 22-24 September 2021, training workshops for PC were held online to update modules with new elements and to acquire digital skills in the activities of students with disabilities.
Wednesday, 22 September 2021 
LIT: Services Provision for SEN persons, Integrating Technology Enhanced Learning in the Classroom
TUD: Online Presentation Skills; Teaching English Online/ Online ESP Resources for SEN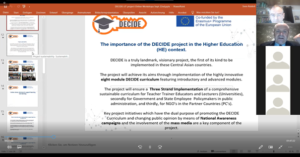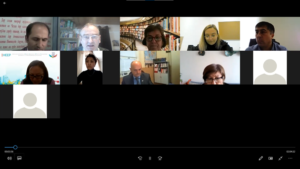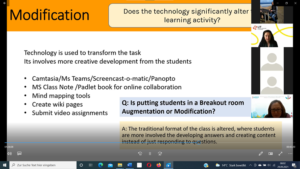 Thursday, 23rd September 2021
MDX, Irina Staneva, Middlesex University:
Assistive Technology in the Teaching and Learning Environment
TRANSILVANIA UNIVERSITY WIIL HELD 2 WORKSHOPS on 24 September at 9 am EET (Romanian time)
1) Teaching materials in the online environment for students with low vision and hearing impairment
Workshop Leader – Angela Repanovici
Students with high frequency disabilities (e.g., learning disabilities, emotional behavior disorders and autism spectrum disorders) often receive most of their education in classrooms general education. Once in these classrooms, students with disabilities must learn from the general education curriculum. For them, technology provides them with the opportunity to & actively participate in classroom activities and to make significant progress in their education.
This workshop will demonstrate how Speech-to-Text applications can be used to make a document accessible to students with disabilities, helping them to better understand and perceive the information they receive.
Other topics:
· Web Access Standards,
· Creating Accessible Text-Based Resources,
· Assistive Technology and Its Services.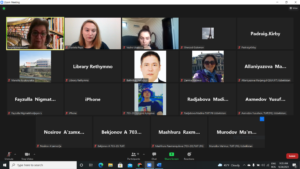 Picture: Teaching materials in the online environment for students with low vision and hearing impairment
2) Good practice inclusive communication in academia
Workshop Leader – Daniela Popa
Its objective is to provide specific guidance to all those who provide support and advocacy to students with disabilities, taking courses both online and physically, as part of the inclusive learning programs that the academic institution offers. It should not be regarded as regulatory, but indicative.
Who is it aimed at?
This workshop is aimed at all those involved in direct contact with students with disabilities: teachers and administrative staff, support staff, parents, caregivers, specialist staff (psychologists, physiotherapists, pedagogues), other students.
The aim of this workshop including best practices is to achieve better planning, management, monitoring and evaluation of students' work with through inter-relational communication. Better communication can facilitate a more effective, improved approach, which in the long run can generate advances in approach and guidelines for sets of principles and internal regulations.
Participants completed feedback questioner at: https://www.surveymonkey.com/r/ZRGCDY3