EU Partners

Transilvania University of Brasov aims at training highly qualified specialists in the fields of fundamental sciences, technology, economics, law, sociology, arts and medical science as well as at providing knowledge and services for society. Thus, Transilvania University ensures and develops the resources and instruments necessary for educational and scientific research processes at a level which meets the requirements of The European Space for Higher Education and Research as defined by The Bologna, Copenhagen and Lisbon Declarations and promoted by The National Strategy for Higher Education in Romania. (read more)
UTBV is a large university with 18 faculties in different fields, with a strong interdisciplinary doctoral school in almost all specialization of university. Research skills is one of the priorities of the university, we have many research results from strong international collaboration and between university and research institute, ICDT – Research & Development Institute.  UTBV is also involved in a lot of European Research projects and educational projects. (read more)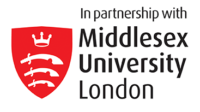 Middlesex University is a progressive university in London that puts our students first. We are proud to provide expert teaching that is informed by inspiring research and practice. The university was awarded Silver high-quality teaching in the country's first Teaching Excellence Framework (TEF). In addition Middlesex has a strong research culture and a community of academic staff who continue to strengthen and expand the scope of its research. This project will be based in the Computer Science Department. This department aims to equip students with both the knowledge and the skills necessary to solve real-world problems. The teaching regularly achieves high National Student Survey (NSS) satisfaction scores. The department is part of the Faculty of Science and Technology, based in Hendon, North West London.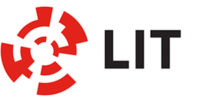 LIT provides three cycle system education, training and research, playing a pivotal role in the economic and sociocultural development of the region. LIT instils a distinctive educational philosophy of active learning throughout its programs, in all disciplines and at all levels ensuring that it stays firmly in touch with the needs of industry and the community in the regions it serves. LIT has an international reputation for developing and implementing innovative Library projects, products and services through its Library and Information Resources Centre. The Library has both led and participated in major TEMPUS and CBHE projects in the Library and Information Science and other fields focusing on areas such Staff Development, Information literacy, Library Reform, Special needs and disability, vocational education among many others.

The Technische Universität Dresden (TUD) is one of the largest "Technische Universitäten" and one of the leading and most dynamic universities in Germany. As a full-curriculum university with 18 faculties in five schools it offers a broad variety of 121 disciplines and covers a wide research spectrum. Its focuses of Biomedicine, Bioengineering, Materials Sciences, Information Technology, Microelectronics, as well as Energy and Environment, are considered exemplary in Germany and throughout Europe. Since 2012, TUD has been one of the German"Universities of Excellence". About 32.400 students are enrolled at TUD. Internationally, the TUD has earned a good reputation, and about one eighth of its students come from abroad. Today, about 8.300 employees from 70 countries are working at the Technische Universität Dresden.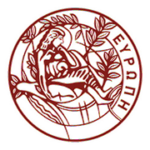 University of Crete is a relatively new, medium size academic institution in Greece, yet already known, both nationally and internationally, for its innovative approach to education, it's considerable research activity and dynamic character in international cooperation. The Library is formed as an integrated unit –this being one of many innovations introduced by the University of Crete in the Greek academic environment- which allowed it to develop in an exponential way and mark significant achievements that distinguished it as pioneer of Greek academic libraries. It has put a special emphasis on library networking and cooperation evidenced by its substantial contribution of the Library and its staff to the establishment of the HEAL-LINK Greek Academic Libraries Network. The Library has undertaken key projects for development and further improvement of its quality standards and resources, staff training as well as the connection of Library services to curricula and the local community. University of Crete have been involved in various innovative library projects such as Tempus project 517117 Developing Information Literacy for lifelong learning and knowledge economy in Western Balkan countries which aims to develop libraries and information literacy services in the Western Balkans.
Uzbekistan Partners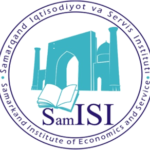 SIES was established in 2004 on the base of Samarkand Cooperative institute. SIES is a unique institution which trains staff for service industry in Uzbekistan. Furthermore, Institute prepares personnel in the field of Tourism, Hotel industry, Economy, Marketing, Management, Service, Finance and Insurance, Banking and Accounting. At present, there are 3 faculties, 14 departments and Magistracy department at Institute. Nowadays, more than 2500 bachelor degree and over 66 Master and PhD students are involved in education. Institute is very active to set up collaboration with Universities from all of the world in order to , gain new skills and abilities learn experience from European universities, share knowledge and implement it in Uzbekistan . In addition, 2018 year Institute signed agreements between Kazan Federal University (Russia), Polotsk state university (Belarus) and International Institute of Hotel Management (India) for creating double degree diplomas for undergraduate and master students in the field of International hospitality management, economics, management,   accounting and finance. Moreover, there is a tourism agency under SIES "SamISI Sayyoh plus". Students have opportunity to implement their theoretical knowledge into real practice while they will be trained by specialists of the tourism agency.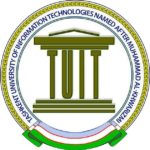 Tashkent University of Information Technologies named after Muhammad al-Khwarizmi (TUIT) is one of the largest universities in the Republic of Uzbekistan. TUIT was founded as the Tashkent Electro Technical Institute of Communication in 1955 and it was the major and only producer of communication engineers for the Central Asian region. TUIT is a leading technical university of the Republic of Uzbekistan specialized in professional training in the field of information and communications technologies. TUIT has eight faculties, which are: Information Security, Computer Engineering, Software Engineering, Telecommunication Technologies, Television Technologies, Economics and Management in the sphere of ICT, Vocational Education in the Field of ICT as well Radio and Mobile Communication.
There are 5 regional branches of TUIT located at different cities like Karshi, Nukus, Samarkand, Urgench and Fergana. There are 13 faculties, 62 departments, 23 bachelor's directions, 19 master's specialties in the structure of the University and in its regional filial branches. TUIT is under the double auspices: of the Ministry for Development of Information Technologies and Communications of the Republic of Uzbekistan and Ministry of Higher and Secondary Special Education of the Republic of Uzbekistan; this covers both technical and methodological aspects of educational process.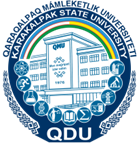 Karakalpak State University (KSU) is one and only State University in Karakalpakstan where located at Western-North part of Uzbekistan.  Founded in 1976, KSU is a largest educational institute in social sciences and related fields, and has inherited a mission to serve society. There are 10 faculties and 42 departments offer extensive reaching and multi-disciplinary research opportunities for its 9 000 students.
The Faculties of University train specialists in a range of fields and offer BA and MA in: Law, Humanities, Economics, Chemistry and technological Sciences, Philological Sciences (Karakalpak, Uzbek, Turkmen, Kazakh, Russian, English, German languages, Translation, Journalism) Mathematics, Physics, Architecture, Natural Sciences, Engineering, Professional Education (Pedagogical Faculty), Sports and Music. Since 2018 there began to prepare cadres by Correspondence too.
The Department of Magistracy of KSU was launched in 2011. The magistracy department has more 130 students which are pursuing the master degree on many majors now. There are English, Russian and Turkic languages specialties.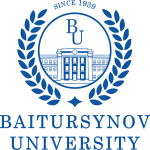 The Society of Disabled Children of Tashkent city "MUSHTOQ KO'ZLAR" was approved by the state register and certified by the Ministry of Justice of the Republic of Uzbekistan and Tashkent City Department of Justice on June 19, 2017. The Society began its work on July 1, 2017. The society helps the children with disabilities to solve their economic and social problems, organizes charity events, provide them with education, vocational training, physical exercises and sports, support them in achieving their goals. The Society also organized English, Russian courses for the children with disabilities; training courses, seminars for the mothers of disabled children. The members of the society also visit the disabled children's houses to help them with their study.